Friday, 19 December 2008
the RX-178+FXA-05D Super Gundam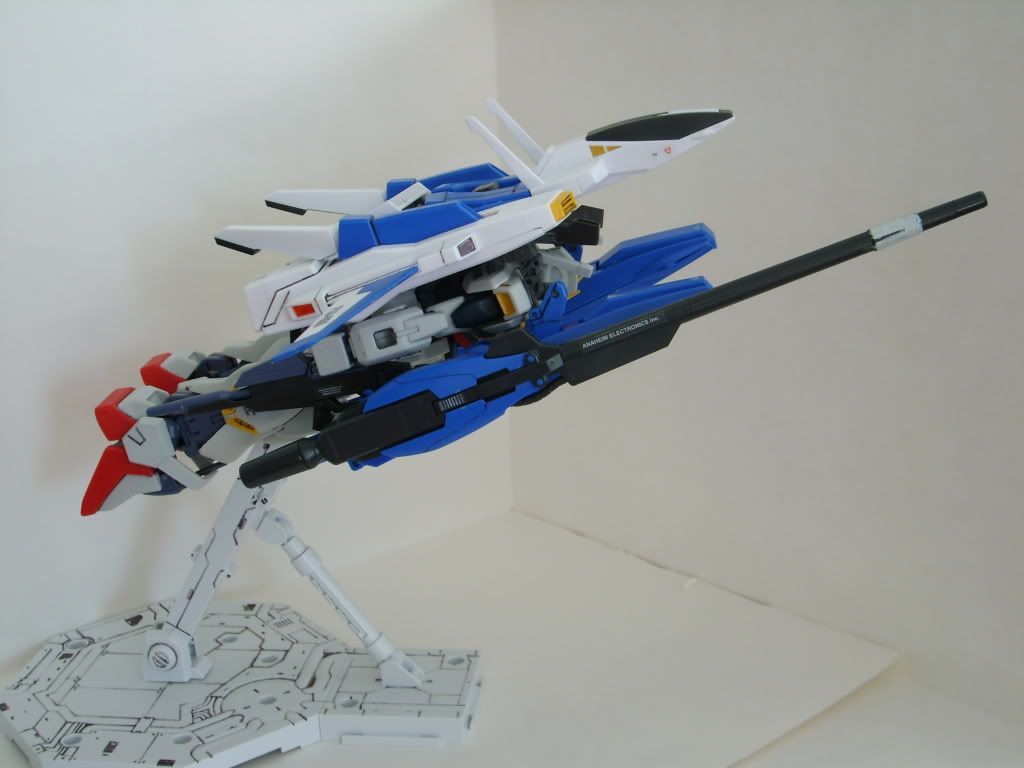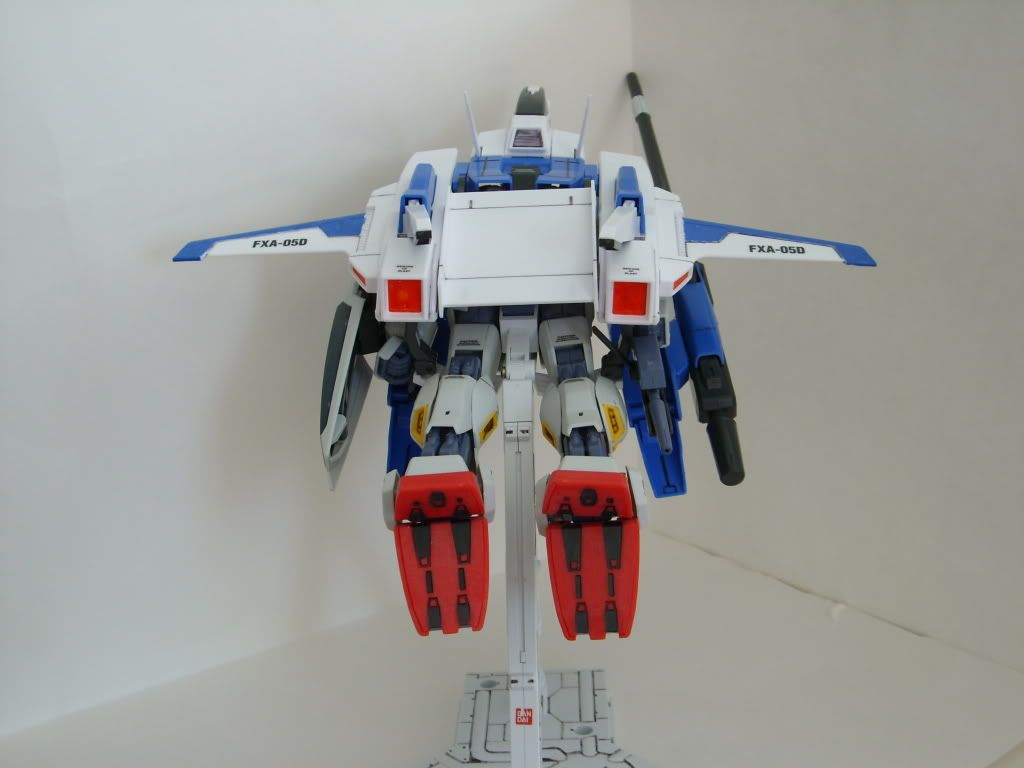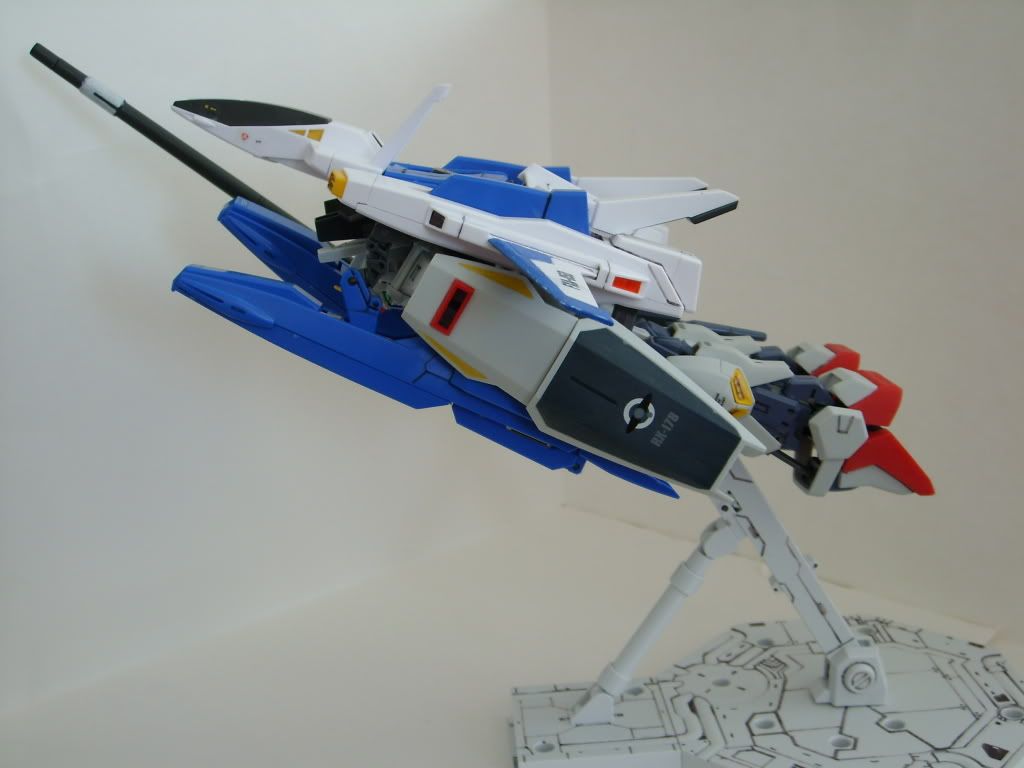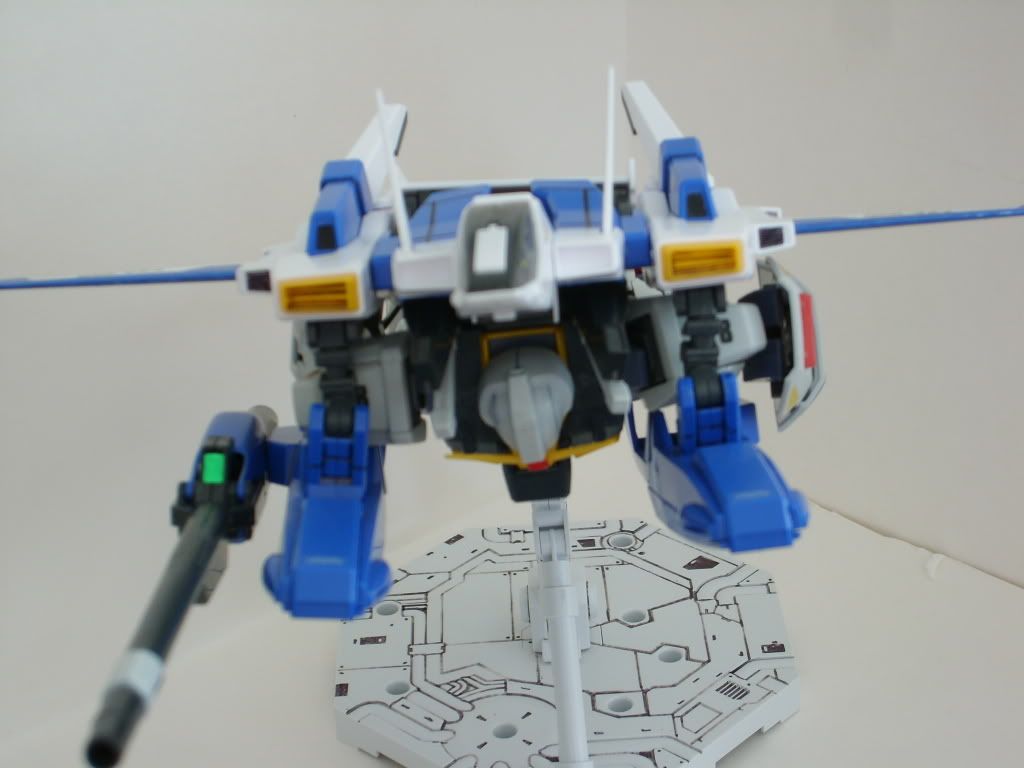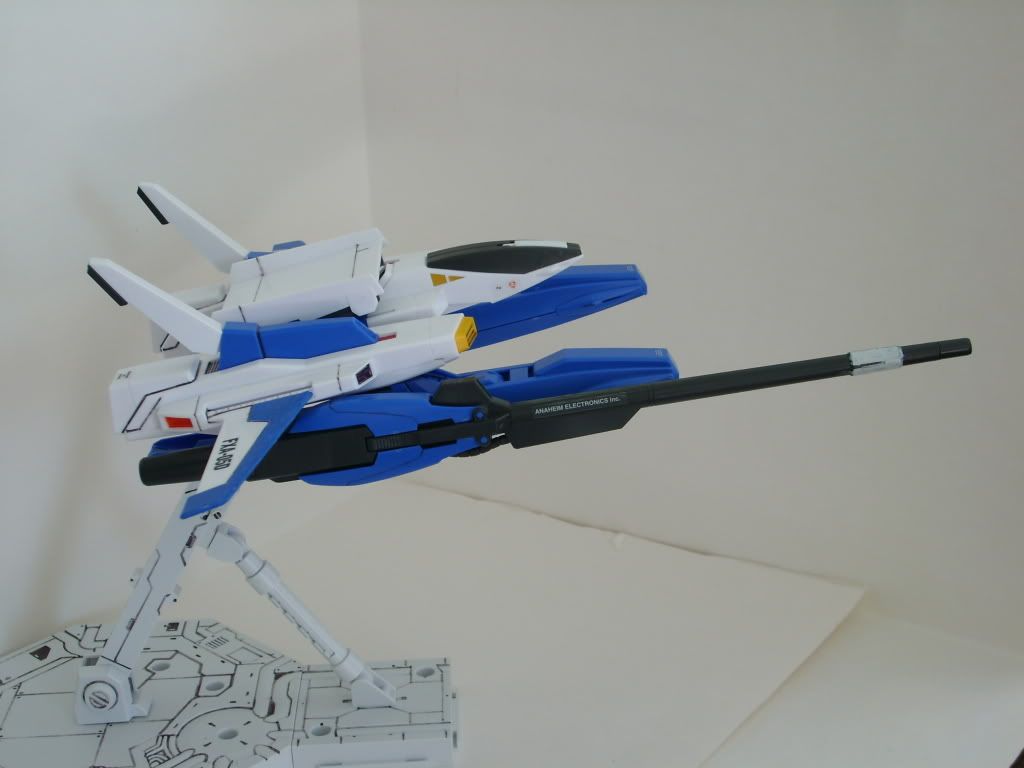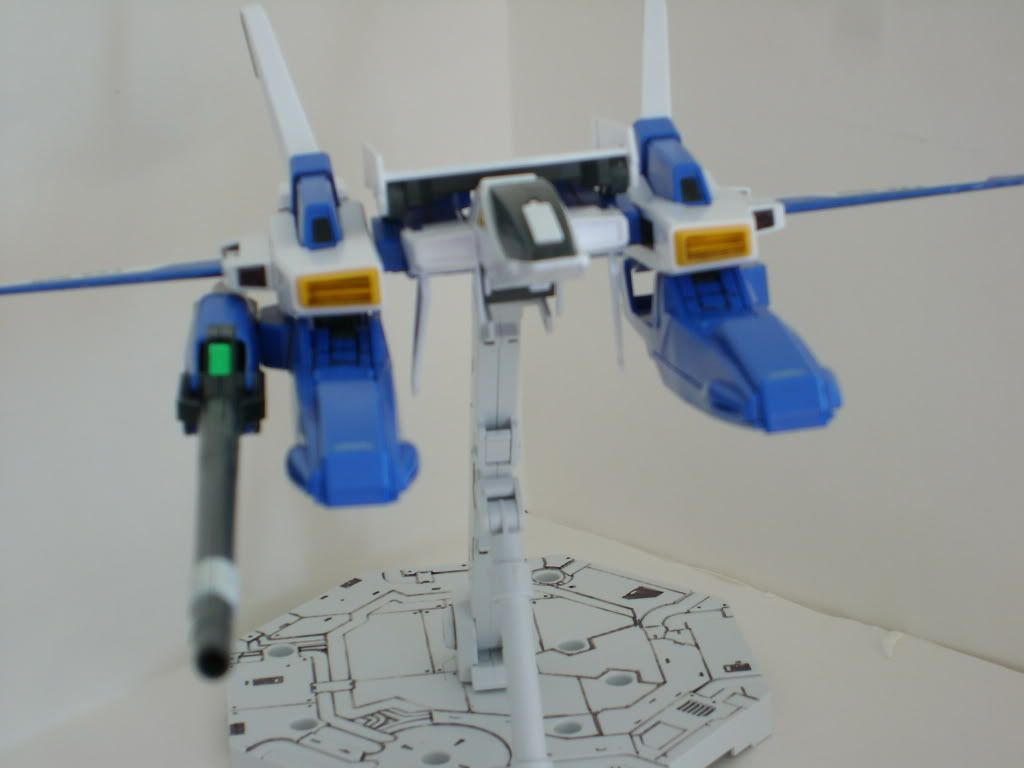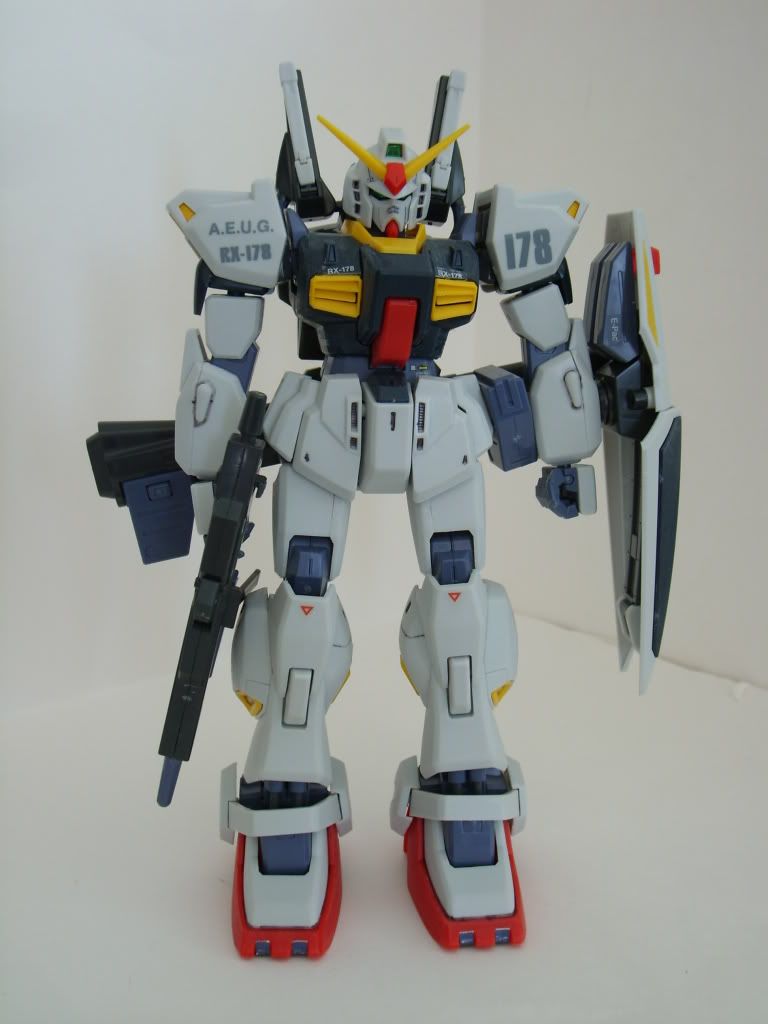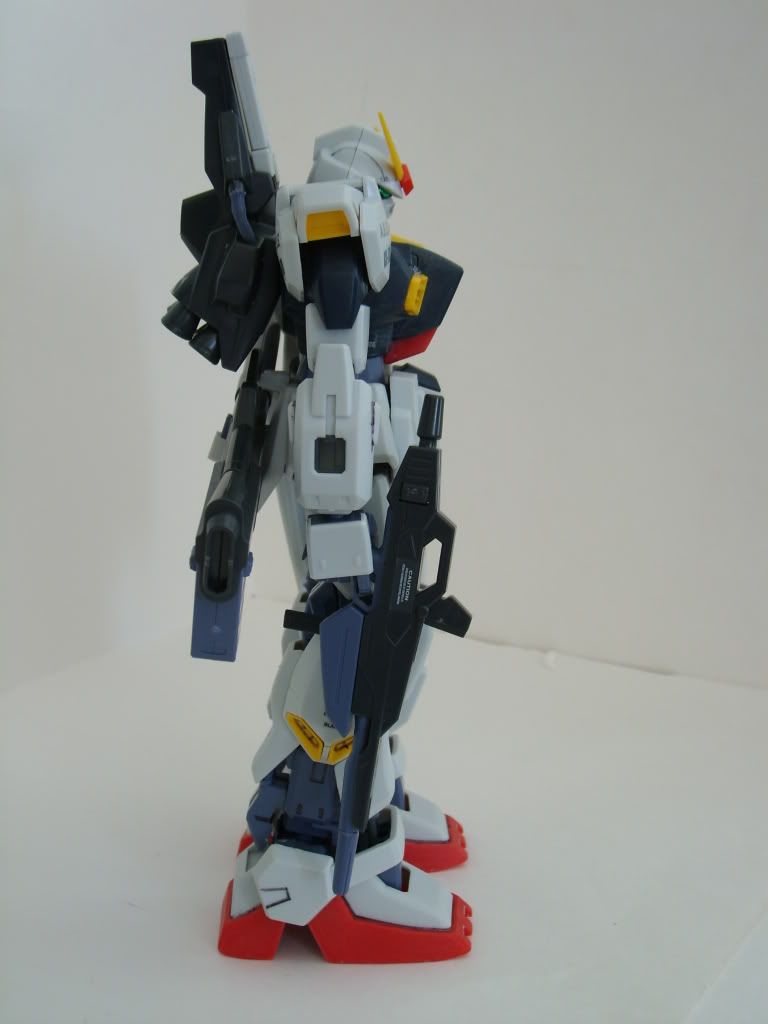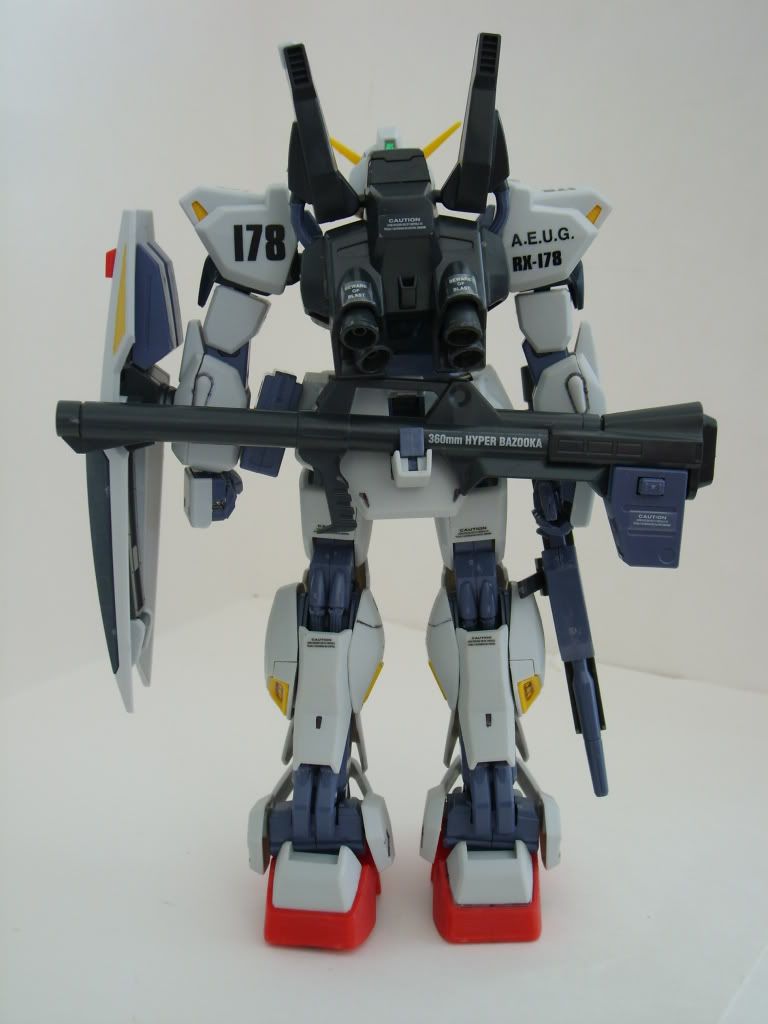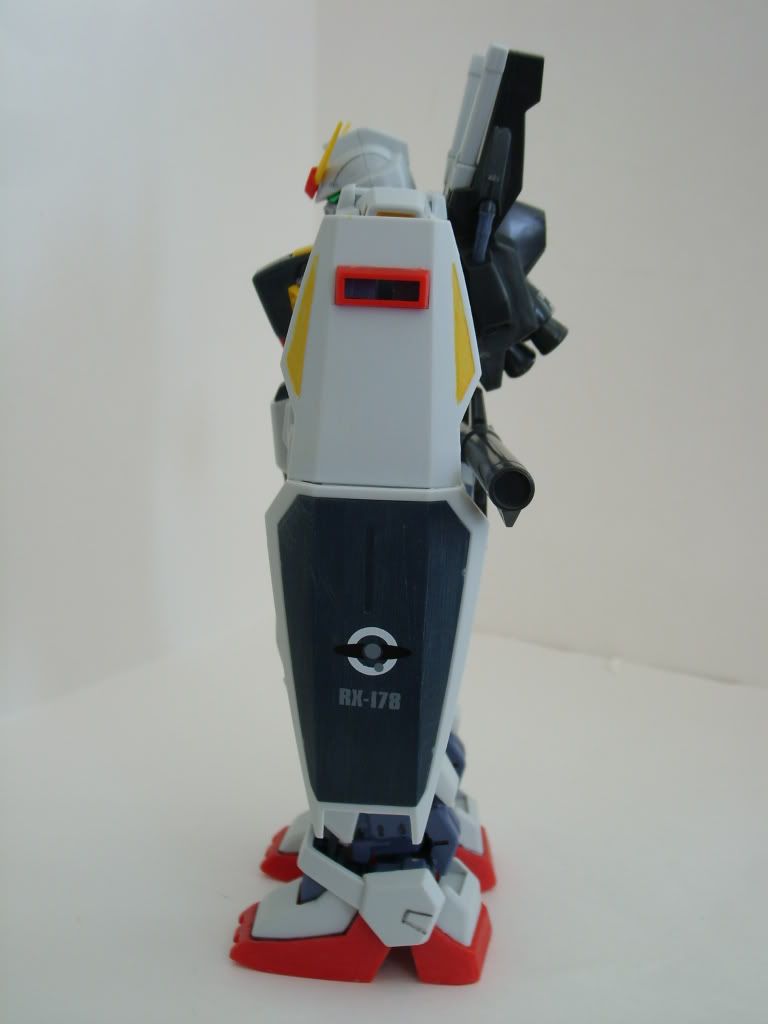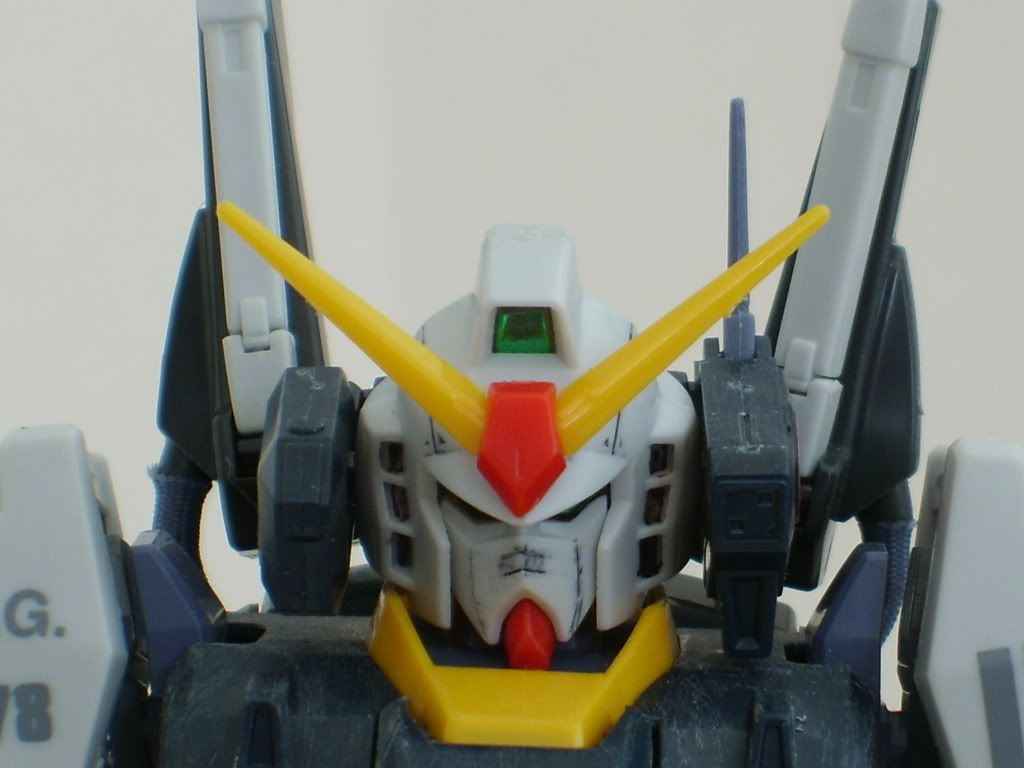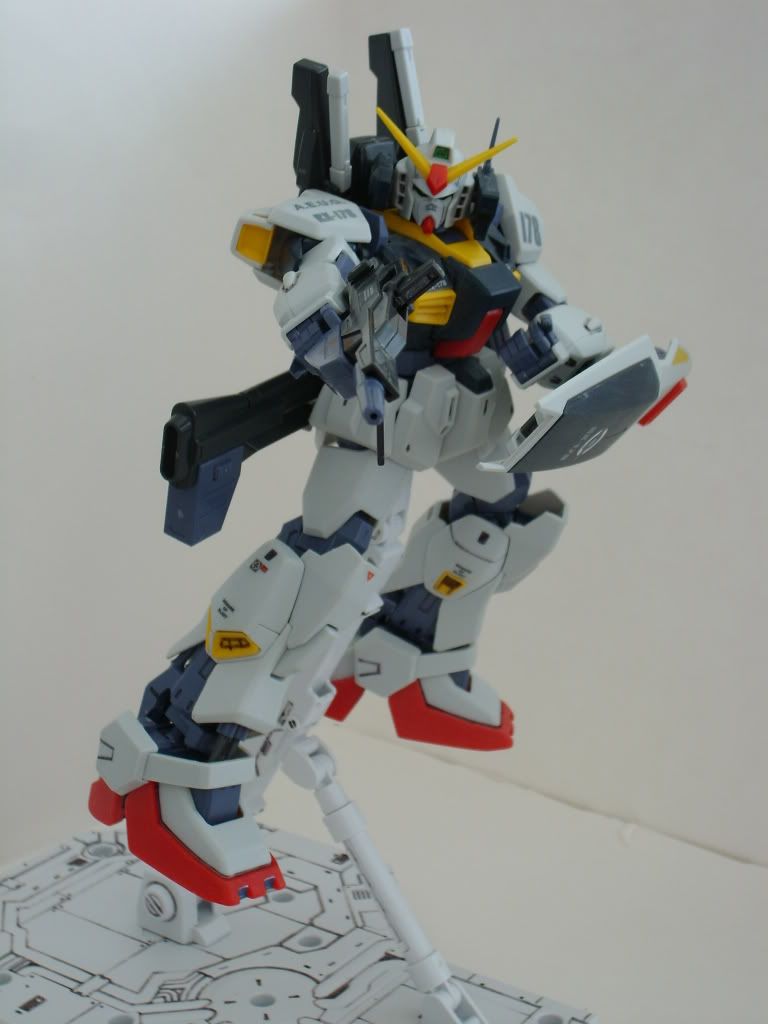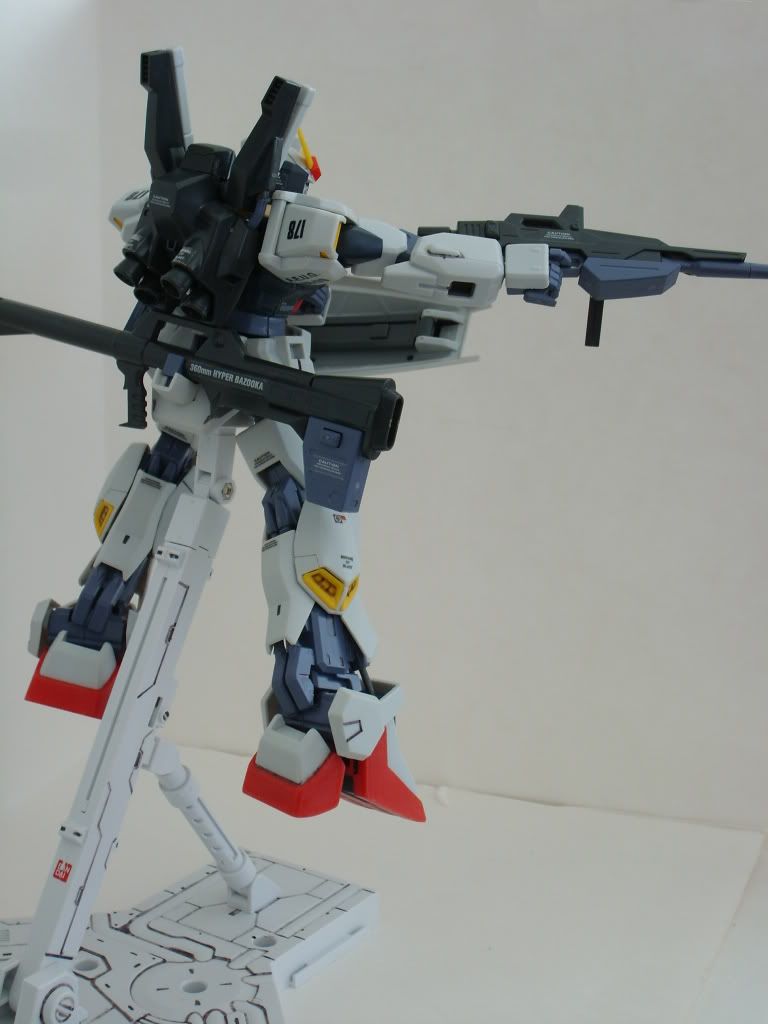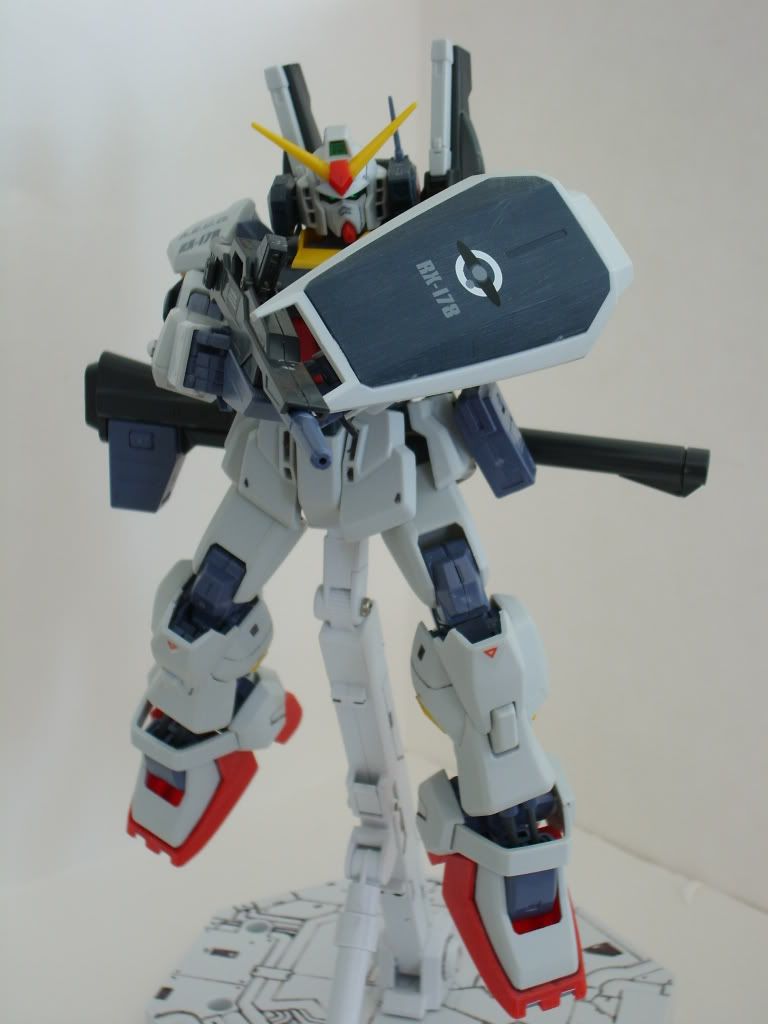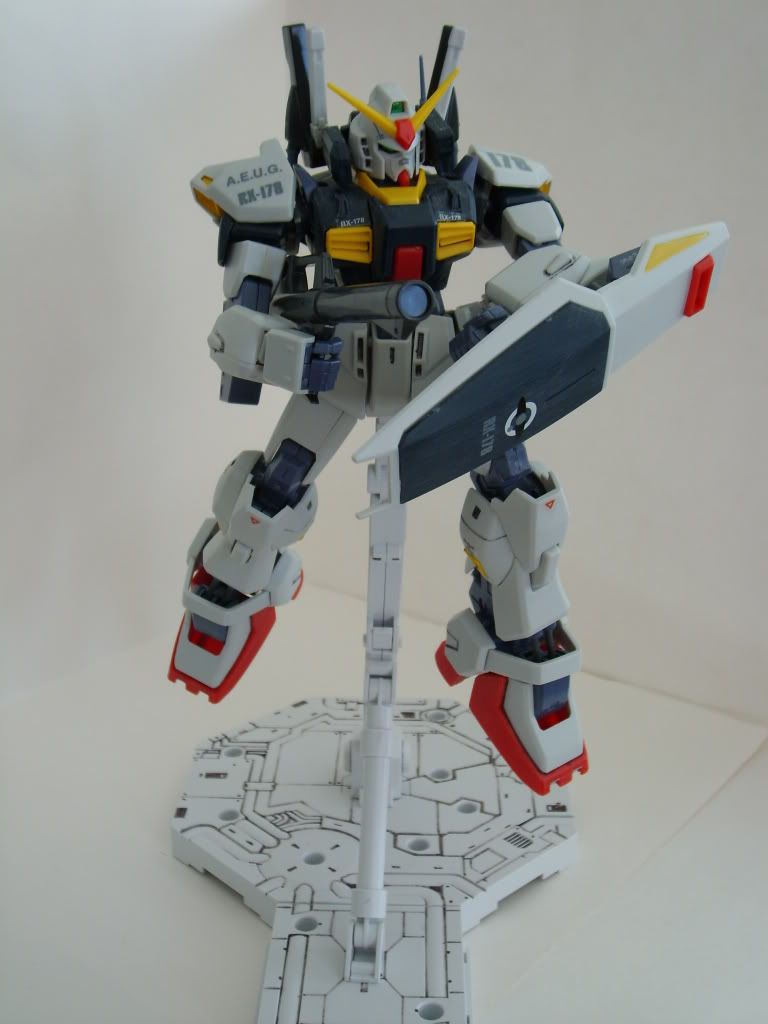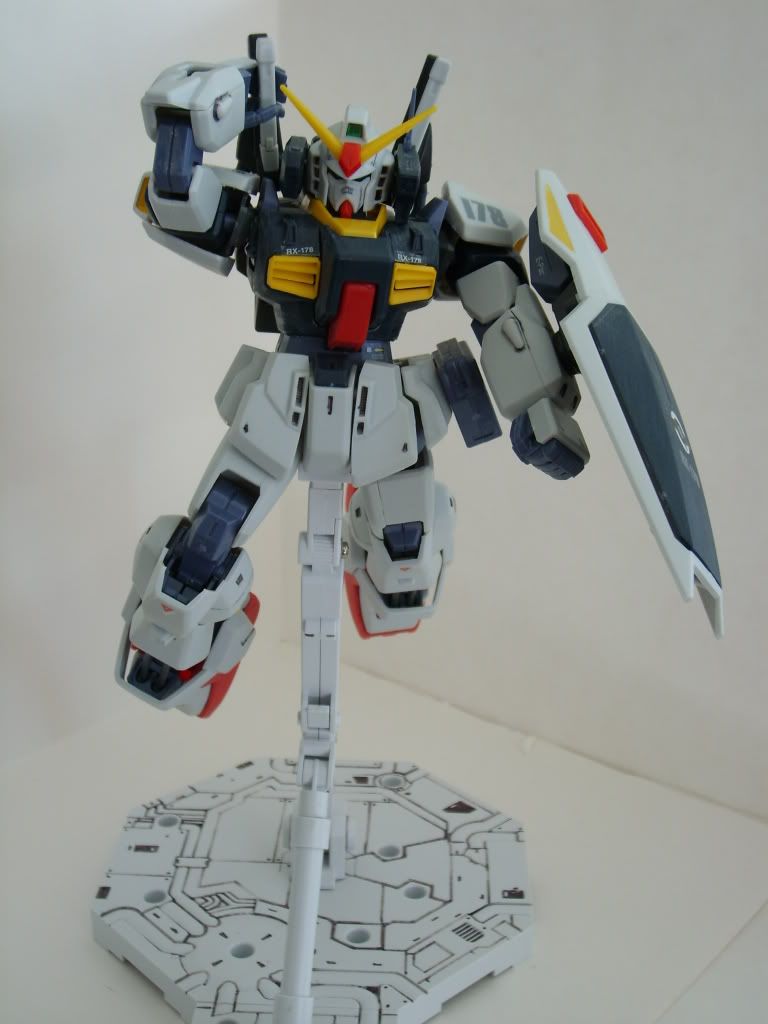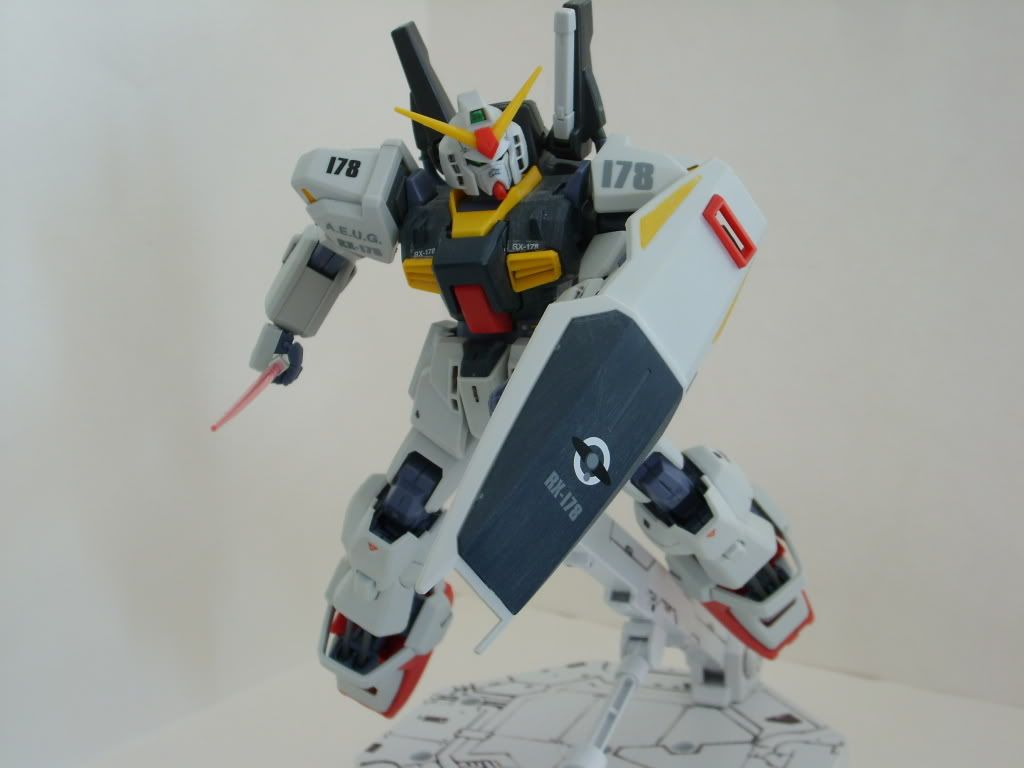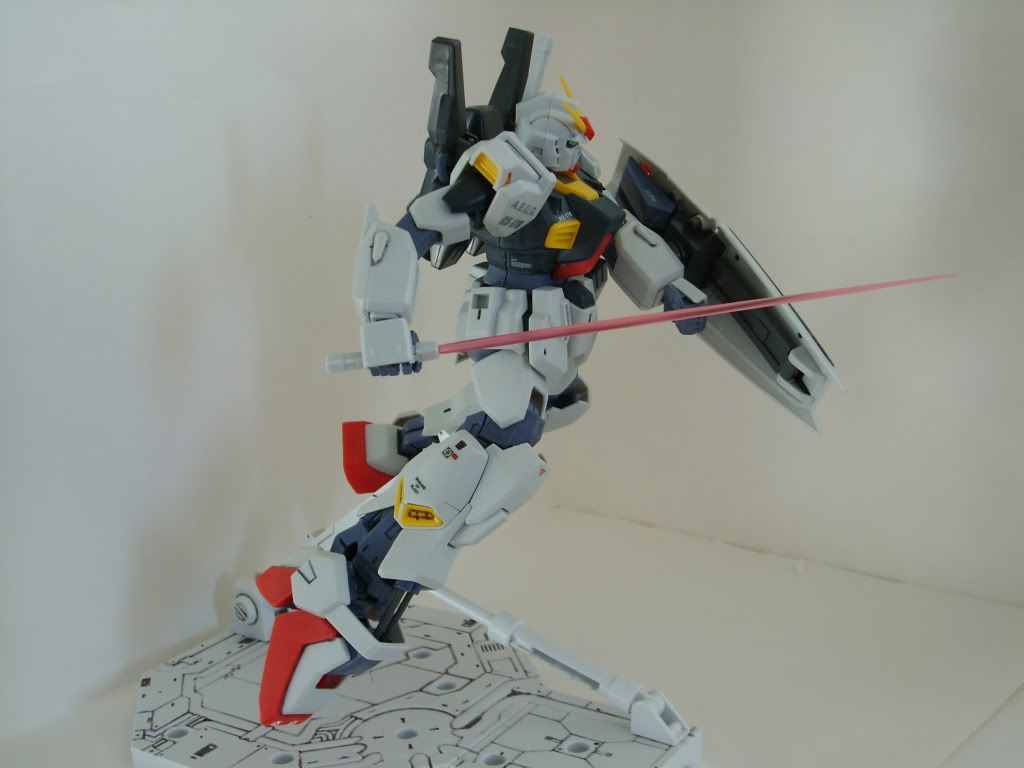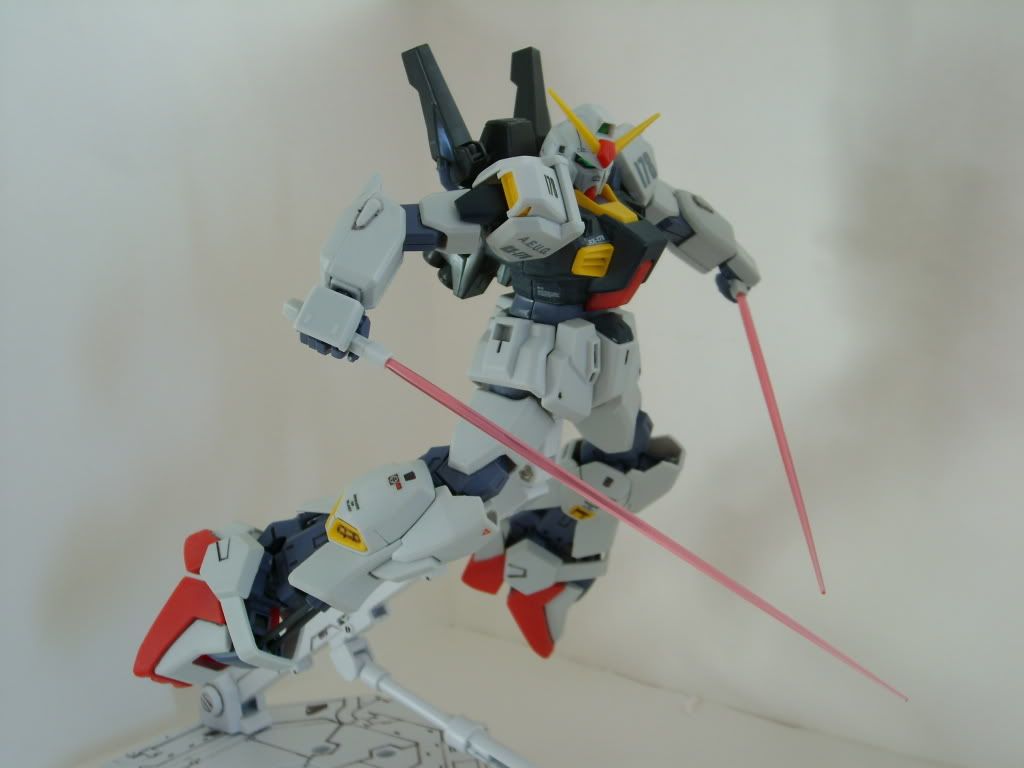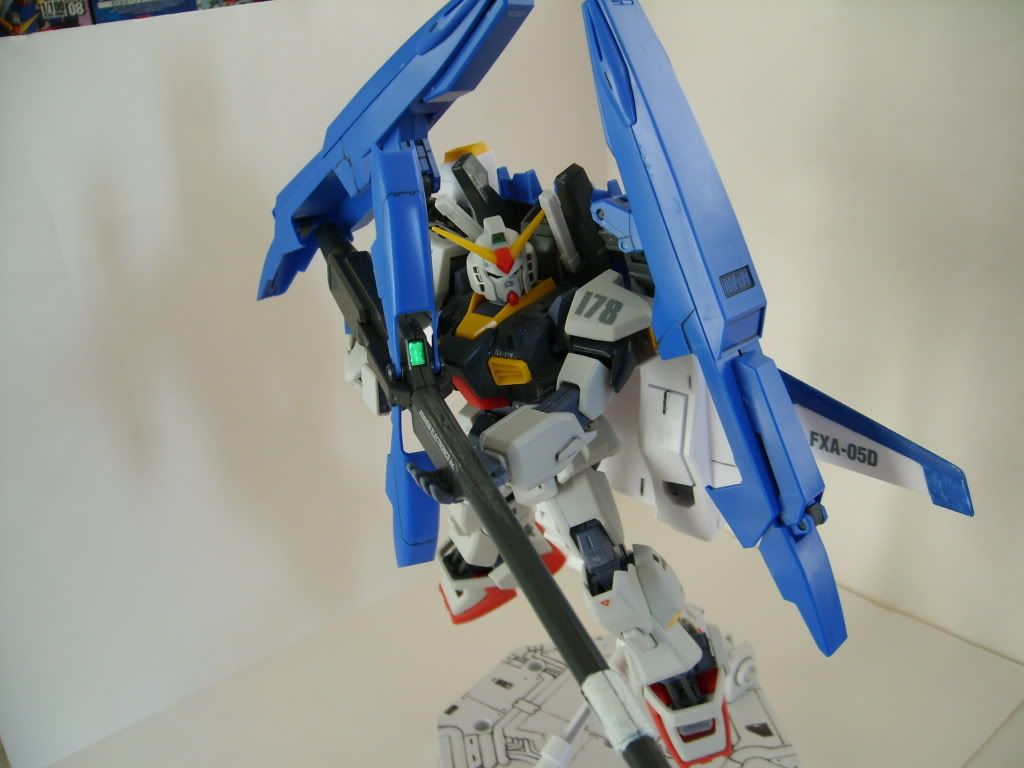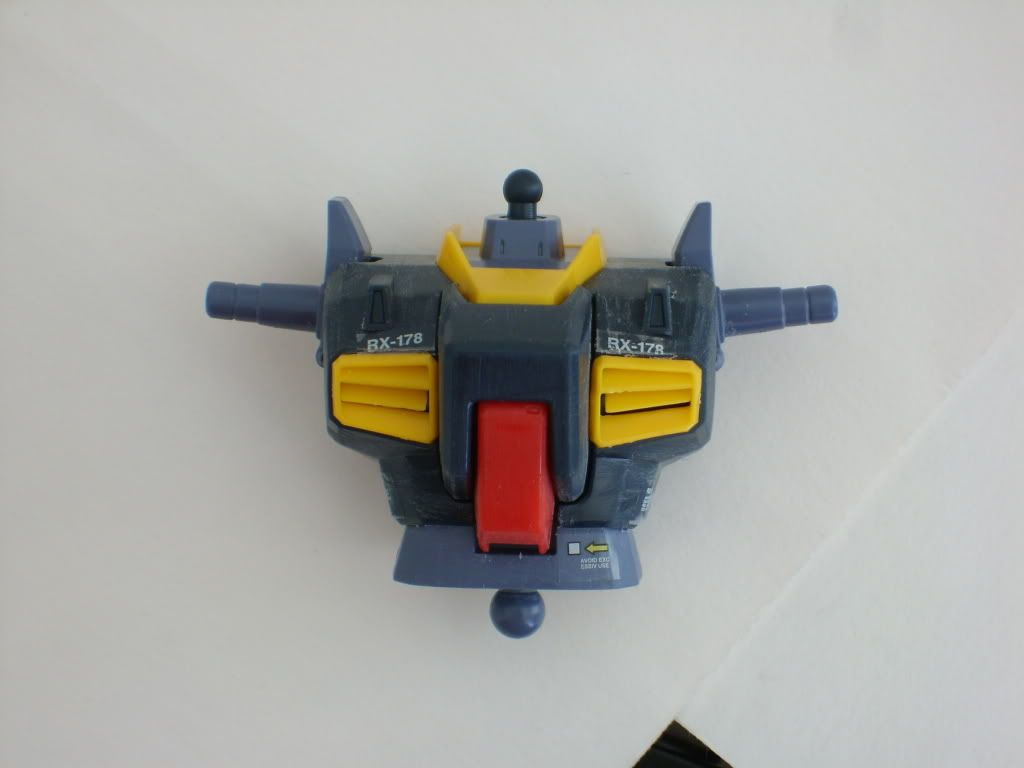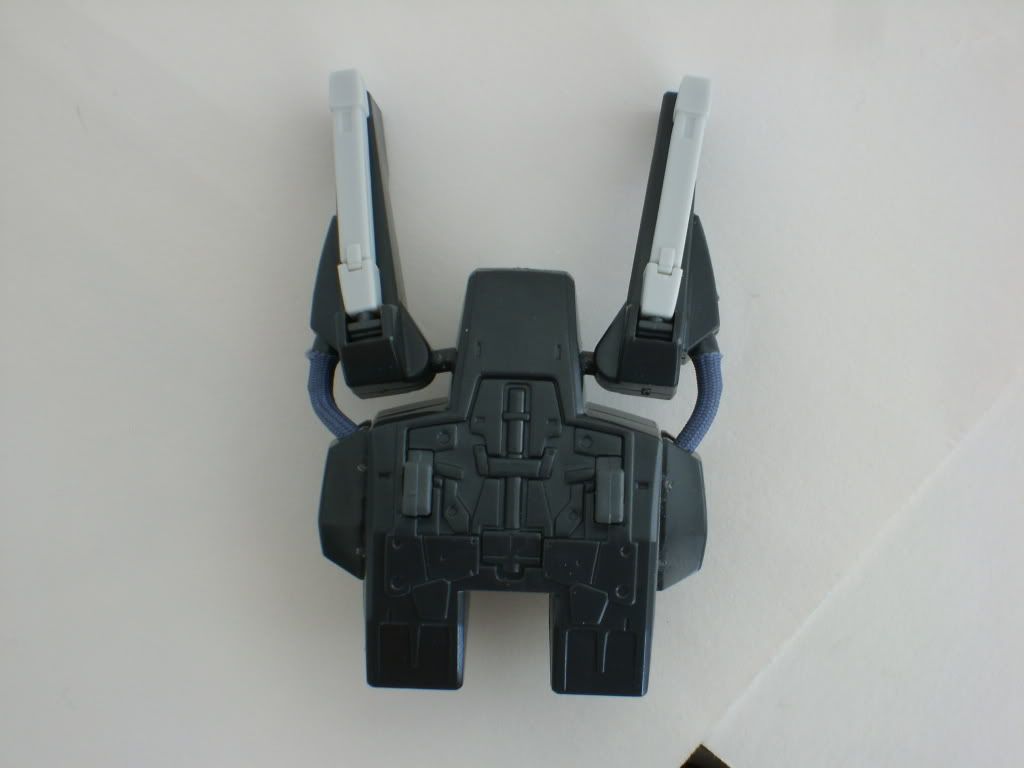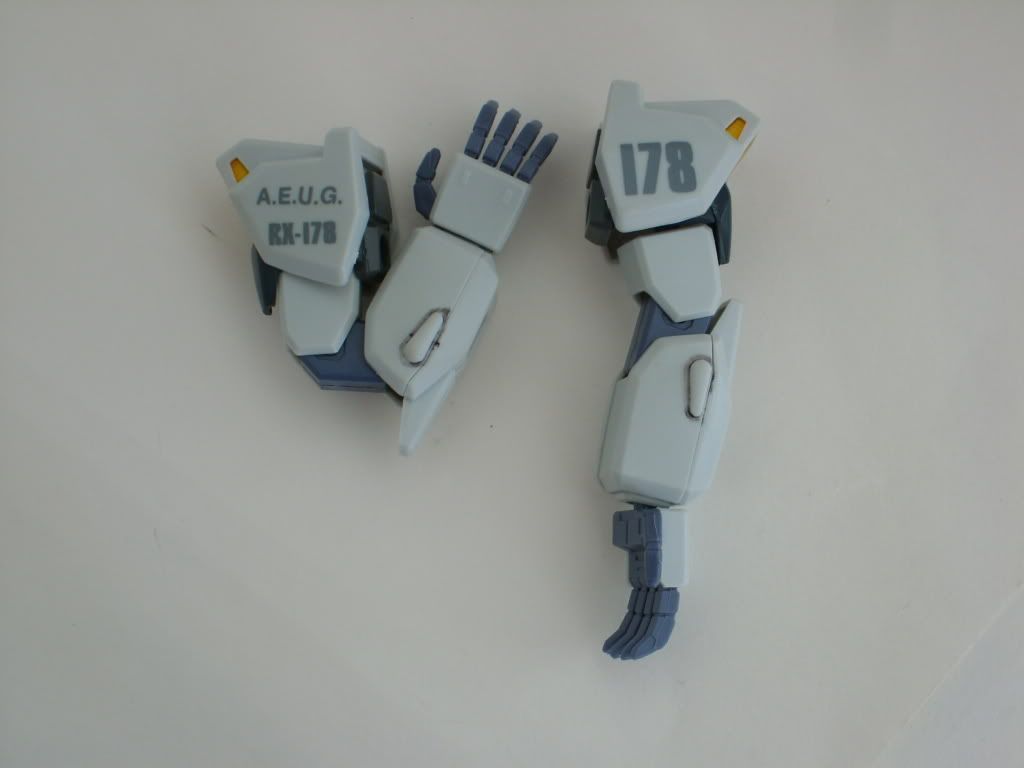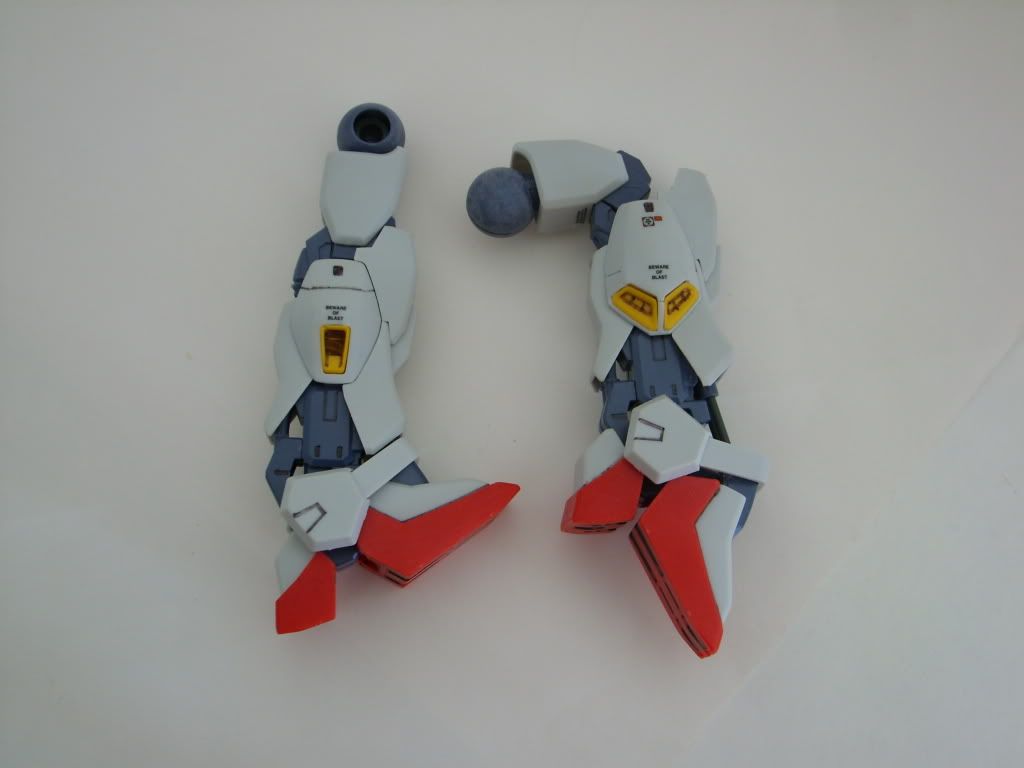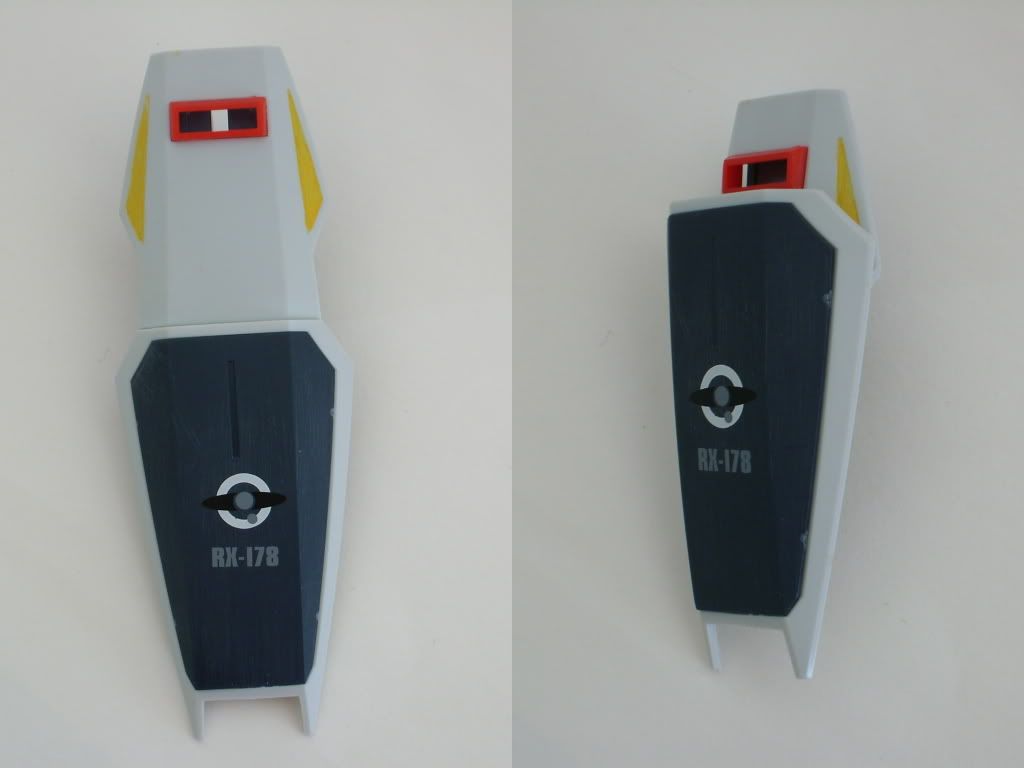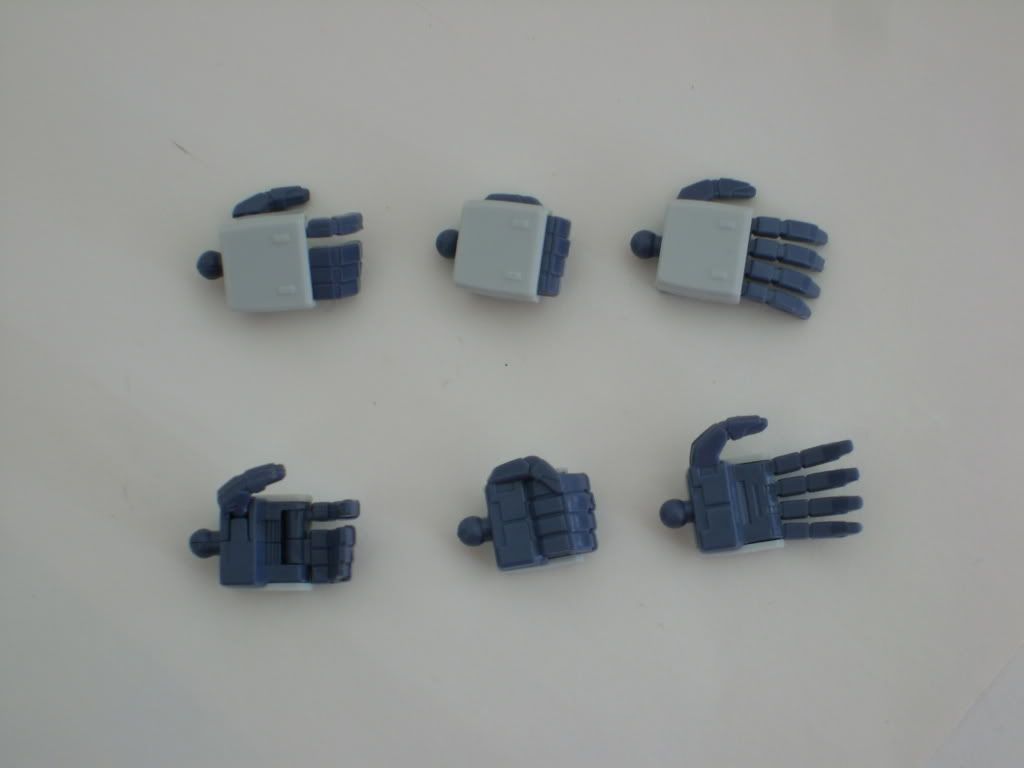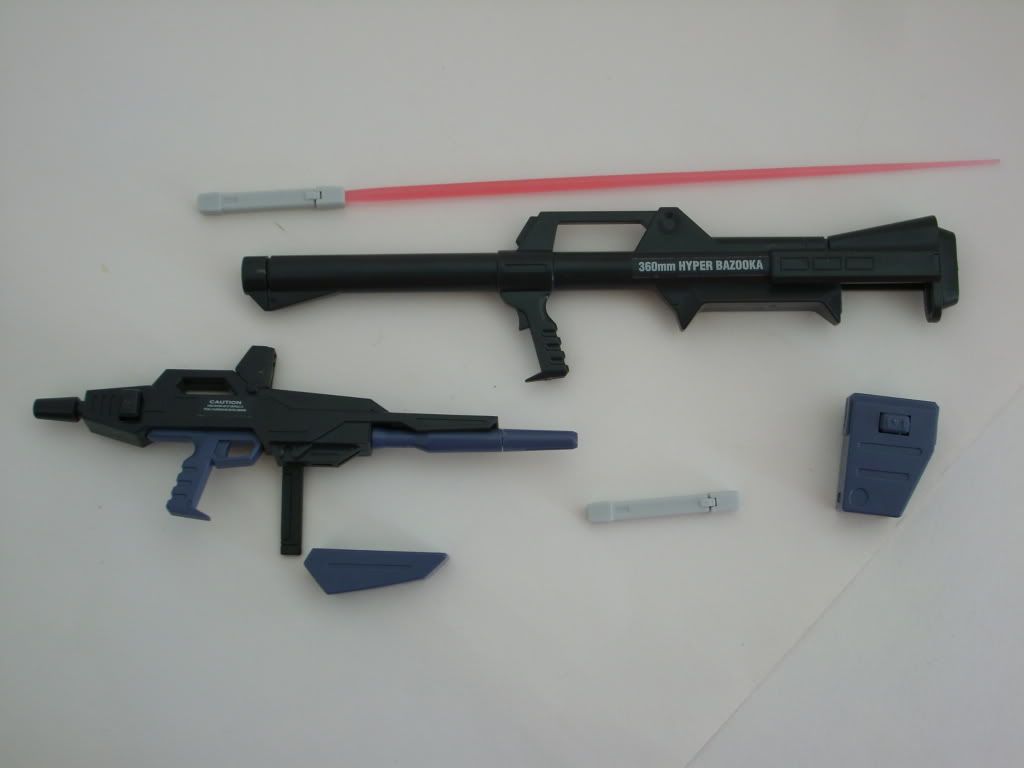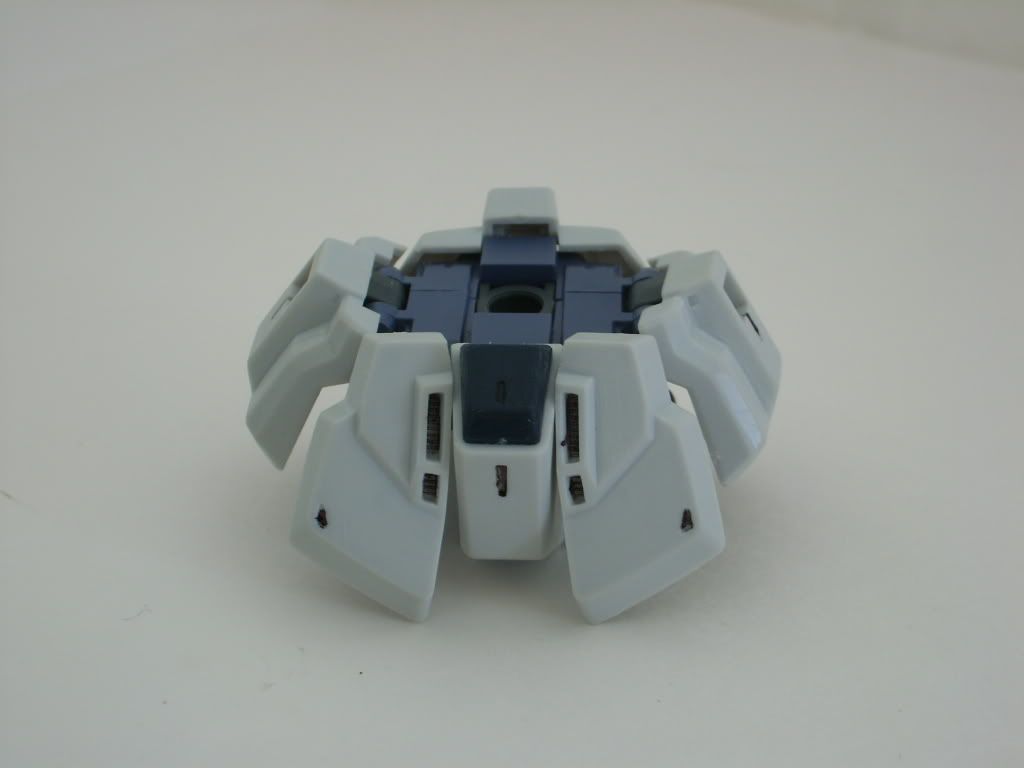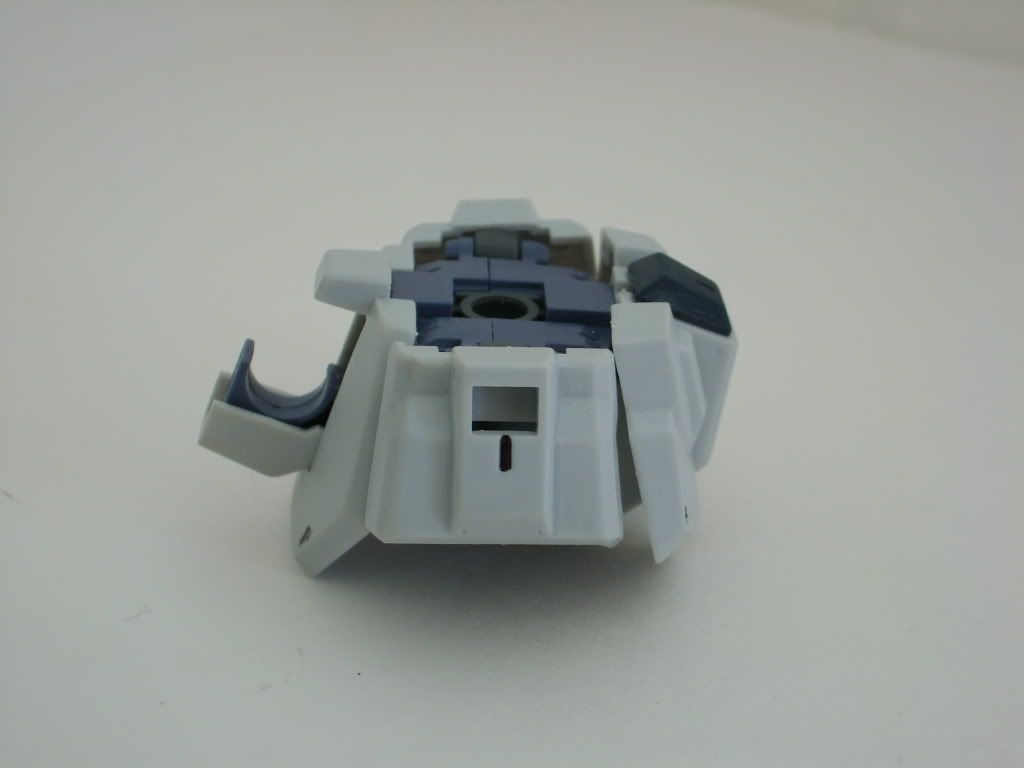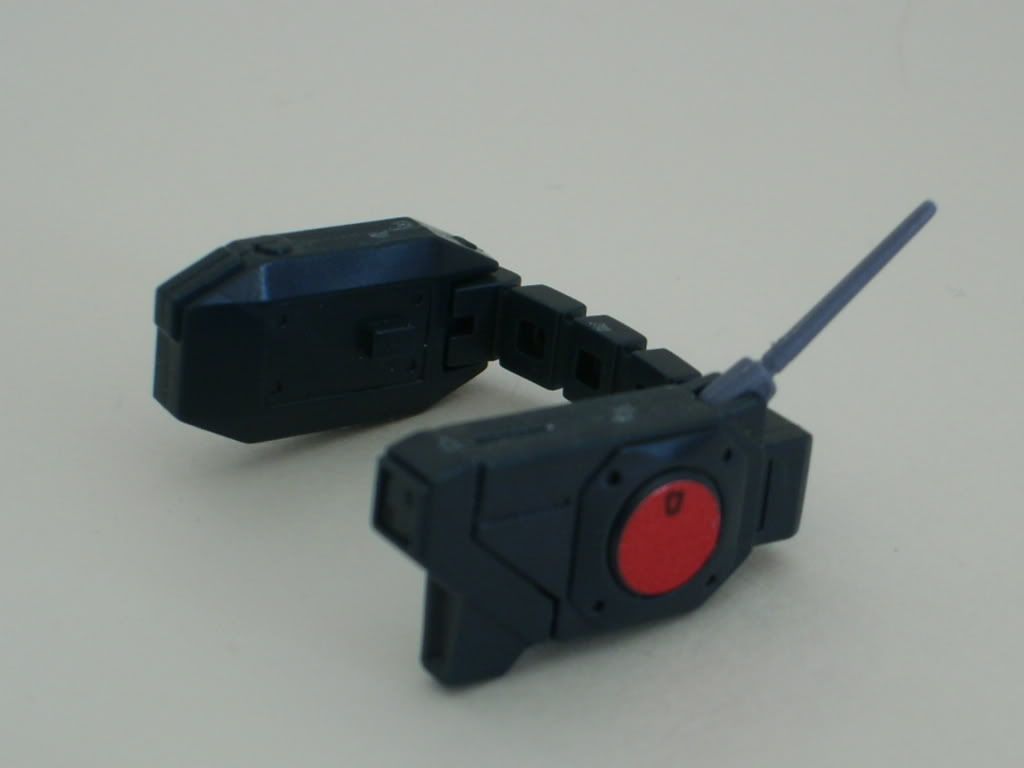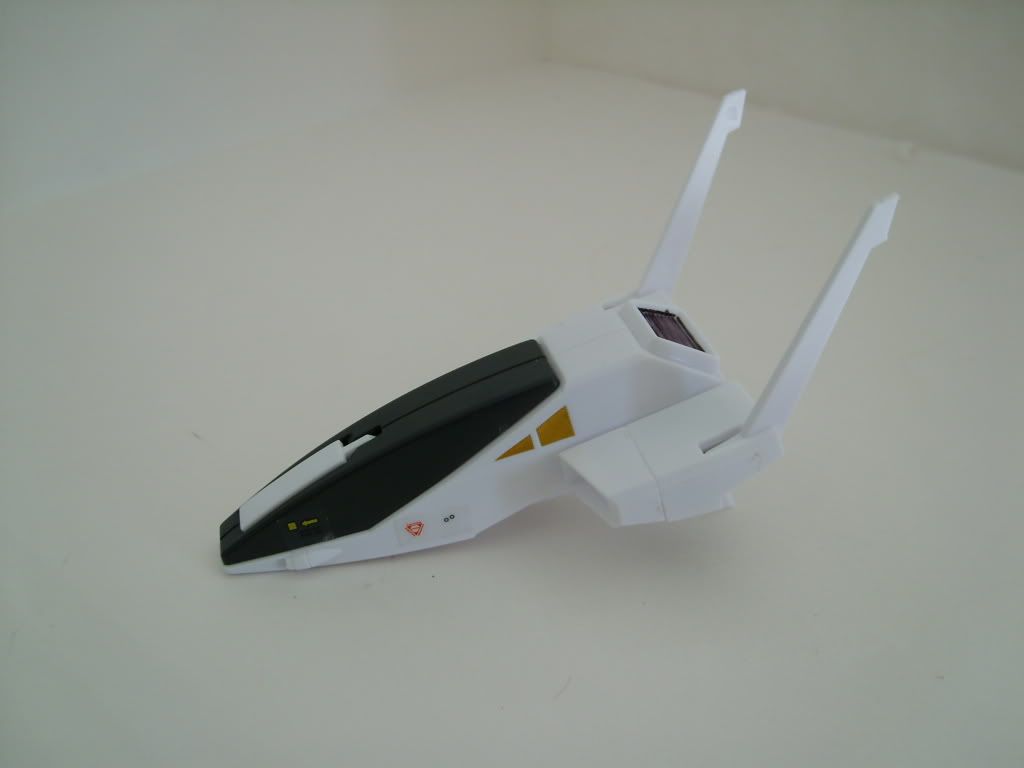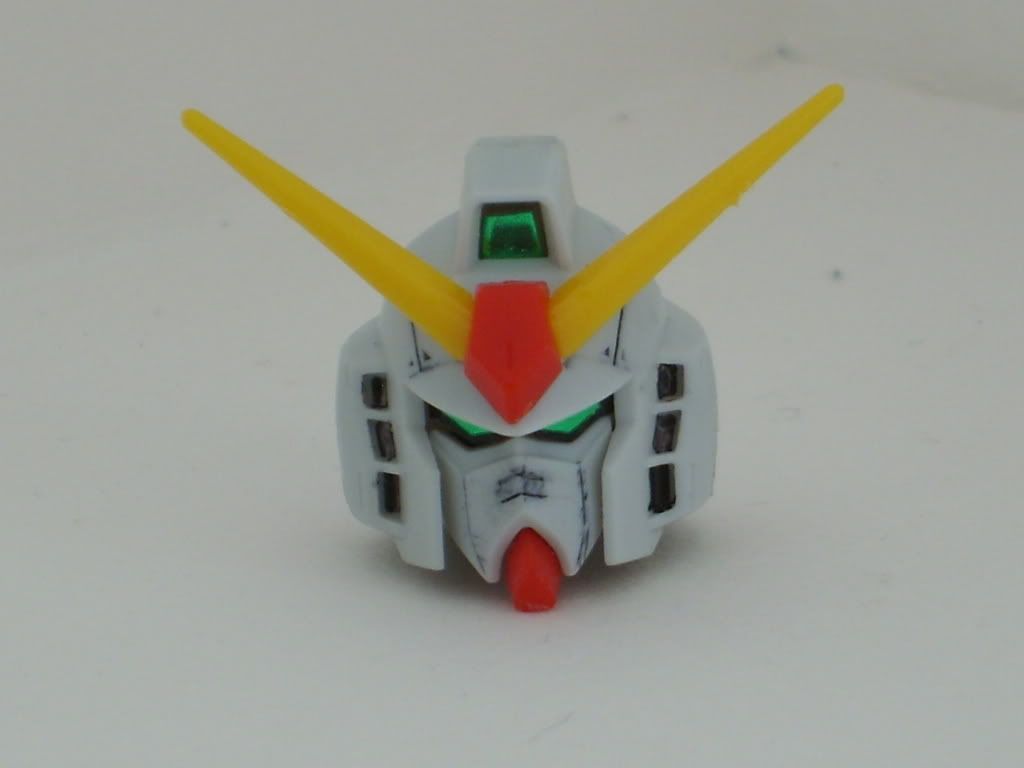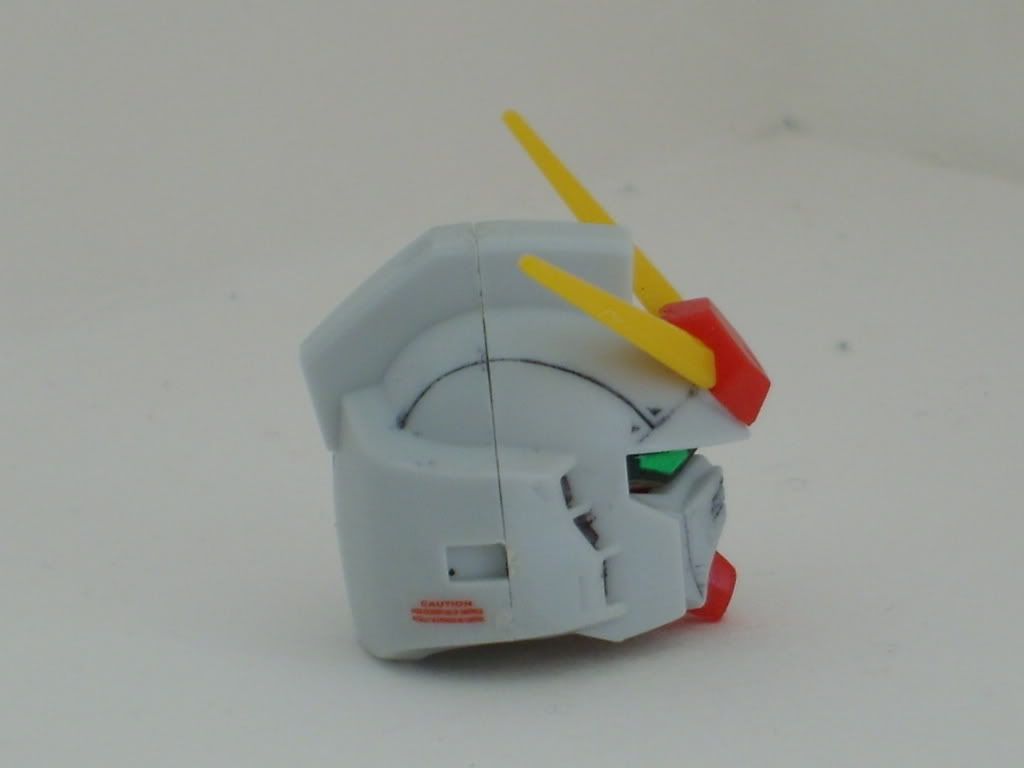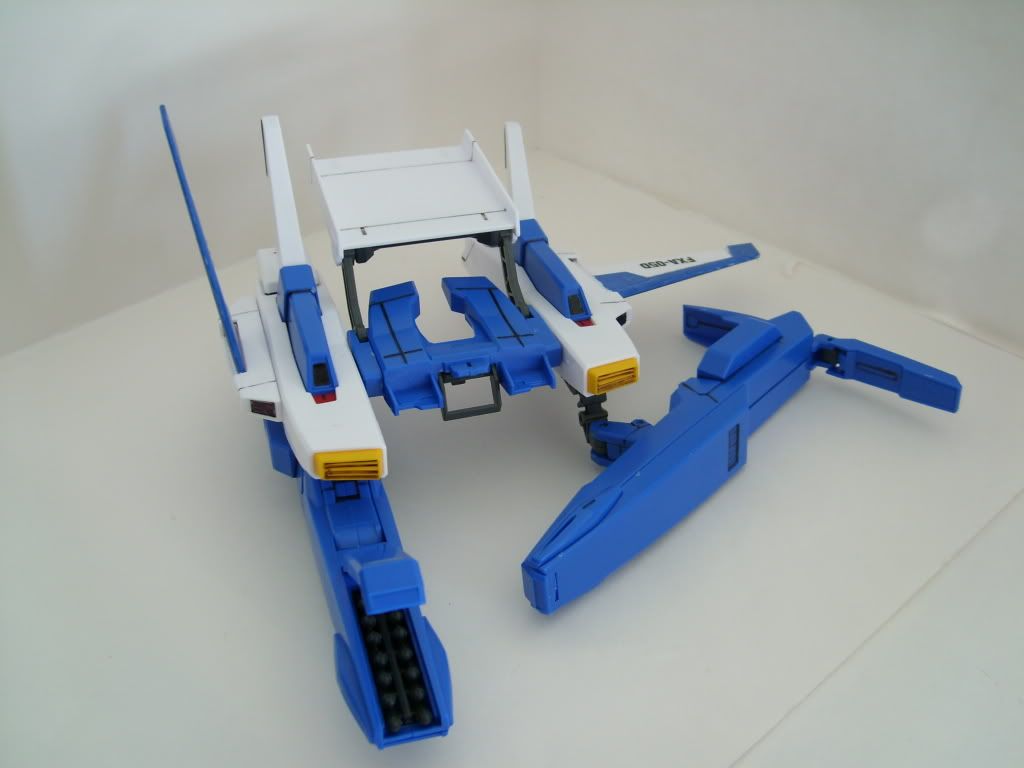 Thursday, 11 December 2008
just two teaser shots of my GAT-X105E + AQM/E-M1...for those of you without an extensive knowledge of gundam model numbers, this is the Strike E variant with the IWSP. This will be ny first outdoors photoshoot, so don't expect great things...^^;
Thursday, 27 November 2008
Quick and dirty review of the 1/200 SG GF13-017NJII God Gundam
Intro:
This is one of the Speed Grade models, meant to be built in under 15 minutes. All parts are pre coloured, so no painting is necessary.
Head:
The head is quite detailed despite its size.; the only complaint I have with this model is that the V fins keep falling off
Torso:
The torso is entirely one piece, meaning NO WAIST JOINT. The back skirt armour is fixed in place and the front is in one piece, so when one side moves up, the entire thing moves. The neck area is quite roomy, and allows for full turning motion of the head (120°). Side skirt armour is removable, and even comes with another skirt piece for when you want to display the model with the beam sword out. The middle chest crest symbol area comes with two pieces, one covers up the entire crest, the other is the "activated" mode. Again this is quite detailed, even the twin vulcan on the shoulders is coloured. The fins on the back are moveable, but are not attached to a core fighter/core lander/whatever it was called in g Gundam.
Legs:
The legs are like any other 1/144 NG model, range of motion is limited, but the knee joint allows for 90° of rotation. The feet have just enough space to allow for a slight bit of motion
Arms:
The arms are like any other 1/144 model. Only one elbow joint allowing for 90° of motion, there is a joint which allows the arm to turn in a complete circle. The shoulder armour is commected to the arm and has free rotation as well. The wrist guards are removable and can recreate the "Bakunetsu Godo FINGA~!!" move.
Accessories:
Comes with a beam sword, extra skirt part, six hands (left pointer, right god finger, left and right holding beam sword, left palm, right open hand), and a base to display the Gundam.
Conclusion:
This is a good model for busy people or for people who are just starting out. Recommended for display purposes only at your work space (the plastic used is quite hard and can break easily)
Pics: